#1 Rated PVC fences contractors in Ottawa
Upgrade Your Home's Curb Appeal with PVC Fences
Want to know more? Continue Reading
Family owned and operated fencing company in Ottawa and the surrounding areas
Need a reliable fencing Company? Here is why forefront fencing ottawa is the right choice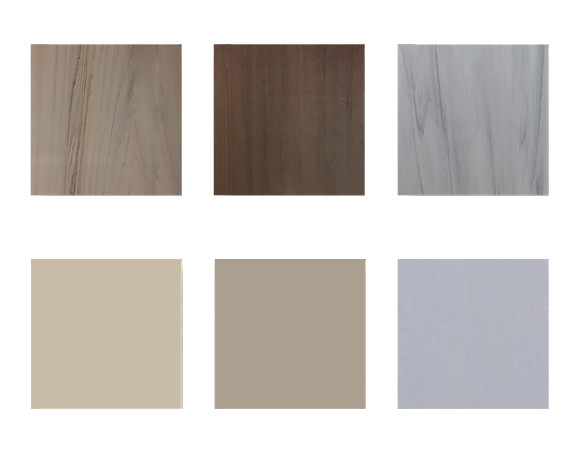 PREMIUM COLOR SELECTION
We understand that the look of your vinyl fence is just as important as its durability and security. That's why we offer a premium selection of colors for our PVC fences, each of which has been pre-faded to ensure that it maintains its shine and color for years to come.

With our wide range of color options, you can be sure to find the perfect fence to complement the aesthetic of your home and enhance its curb appeal.
SUPERIOR INSTALLATION & MATERIALS
We believe that the foundation of a high-quality PVC fence is in the materials and installation. That's why we use superior materials, such as our 2 3/8" metal posts, as opposed to our competitors' 1 7/8" posts, to ensure the longevity and sturdiness of our fences.

Additionally, we take great care during the installation process, digging each hole 4 feet deep to avoid the frost line and expanding the bottom of each hole to help prevent heaving. When we dig the holes for your PVC fence, we ensure that we do not leave a mess or dirt all around the hole. We understand that your home is your sanctuary, and we take pride in treating it with the utmost respect and care.
MAXIMUM FENCE HEIGHTS
Privacy is why many of us build our fences hence the name Privacy fences. That's why we don't bother with 6 feet tall fences, which offer little privacy, and instead, we offer 7 feet tall PVC privacy fences, the maximum height allowed by the city bylaw for residential properties.

Our 7 feet tall fences not only offer superior privacy for our customers, but they also add an extra layer of security to your property. With Forefront Fencing, you can enjoy peace of mind knowing that your home is protected and your privacy is respected.
FAIR PVC FENCE OTTAWA PRICE
At Forefront PVC Fencing, we understand that high-quality PVC fences can be a significant investment for our customers. That's why we strive to keep our prices affordable and competitive with the market. While we may not be the cheapest option out there, we also don't believe in taking advantage of our customers by overcharging for our products and services.

Instead, we offer fair and transparent pricing that reflects the quality of our workmanship and materials. We also offer group discounts that are dependent on the size of the project, making it more affordable for customers who need to fence larger areas. Our goal is to make sure that our customers get the best value for their money without sacrificing quality or durability. This is how we build trust and reputation as Ottawa's best Fence contractors

Our current offering is $80 / linear feet for single projects and $76 / linear feet for group projects. AIR
Our google customer reviews
This is amazing company and I would recommend them to absolutely everyone and will always use them for all my projects! They were extremely accommodating, we had another project going at the same time and they waited for my to give them a go ahead to complete the job, they not only did that, but they were able to accommodate my time line as well. They involved me in every step of the project as well and meet all my expectations and needs! Work they did does not compare to any of my neighbours it's stunning! Also the best price out of 6 other companies i got a quote from! You will not regret if you chose them for your next project!
Nerma Muslic
August 29, 2022
We just finished our 7ft PVC fence installation with Forefront fencing and they did a fantastic job! Very professional work and their prices are very fair. Marwan and Jawad were able to install our fence earlier than expected which was appreciated. Overall really happy with the service and job. I would definitely recommend their team.
Mahmoud El-Salfiti
July 15, 2022
Amazing customer service. Very professional and patient. Highly recommend for all your fencing needs
Hired forefront fencing to complete our vinyl fence. We cannot say enough great things about Marwan and his team. Communication was very clear and concise, and work was completed on a very timely manner. The final product turned out beyond what we expected! Thank you forefront fencing for your professionalism and your precise work! Highly recommended !
jeff newell
October 15, 2021
I don't normally leave reviews but for these guys it's an exception. Called them and set a day after I chose my fence and before I knew it, my fence was placed. These guys are very professional and the service was top notch. Jawad, Yazan and Omar did a great job, next time the coffee is on me guys.
Abu Jasim
October 13, 2021
Beautiful work! Finished the job on time as promised, staff is super friendly and understanding! Would totally recommend
Recent fence installation projects in Ottawa
We are always proud to show the work we do
Let's discuss your project